The Business Side of Churches
The business side of church is often not as visible as the ministry itself, but it plays a critical role in the day-to-day running of churches. Ministries are not profit-seeking organizations but need money for expenses such as rent, facility maintenance, bills, stationery, and personnel remuneration. There are a number of options that churches could use to lower operating costs but one stands out: virtual outsourcing for churches.
In business, reducing costs is vital for both growth and survival. In turn, churches also need to be able to manage costs while maintaining budgets for future plans.
"I think implementing best business practices in our churches today can help us serve the greatest number of people in the most helpful ways" – Justin Lathrop
People are one of the most important assets in a business, they ensure that the company is profitable. This is not different for churches in terms of administration of the Ministry. Your ministry needs a qualified and dedicated bookkeeper or administrator, for example, to ensure that bills and staff are paid on time. This frees up the church leaderships' time enabling them to focus on ministering and spreading the word of God.
What can churches outsource?
Your ministry can outsource a number of tasks for a fraction of what you would be paying in-house staff. This allows the church to allocate funds and time to other aspects within the ministry.
Managing your ministry like a business through virtual outsourcing involves identifying the areas within the Church operations that can be outsourced to virtual teams.
Your ministry can outsource the following functions to a virtual team:
Accounting
Keeping track of finances is a huge responsibility. Churches are often funded through donations from the congregation, therefore, accountability is critical.
If you are not good at bookkeeping, it is advisable to leave it to a person with the relevant qualifications in that area. Critical roles such as accounting can be expensive to employ a fulltime in-house employee, especially for non-profits such a churches.
However, with virtual outsourcing, your ministry can save up to 75% on its payroll costs.
Administrative Support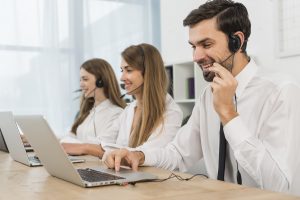 Thanks to advances in technology, platforms such as Zoom and Ring Central allow virtual team members to easily integrate with your existing team. These platforms also make managing your virtual team easy.
You can outsource many tasks to your virtual assistant, including:
Scheduling meetings
Answering phone calls
Purchasing
Booking travel
Transcribing sermons
Preparing presentations
Digital Marketing
A lot of churches host conferences and outreach programs throughout the year. Creating a need to spread awareness and reach more people. Nowadays, however, many people are now searching for information online and what better way of reaching them than using digital marketing.
Your church can outsource these digital marketing tasks.
Graphic Design
Graphic designers bring life to your communication, they articulate your ideas and bring them to life. Churches can benefit from world-class graphic design work through outsourcing.
Here is a list design tasks that churches can outsource:
PowerPoint Slides
Social Media Graphics
Bulletins
Event Collateral
Newsletters
Flyers
Postcards
Stationary
Invitation Cards
Banners
Logos
Signs
Virtual Outsourcing for Churches
As a Ministry, it's key to focus on spreading the word and growing your reach. At We Support Ministries we help you spread the word and scale on the things that matter.
We Support Ministries is a leading Texas-based outsourcing company that provides virtual assistants and administrative support for Churches and Non-profit organizations. Moreover, we provide both short and long term virtual outsourcing services customized to suit your business process needs.