The business part of the church is not always as visible as the ministry, but it is vital to the day-to-day operation of churches. Ministries are not for profit, although they do require funds to cover expenditures such as rent, building upkeep, bills, stationery, and employee salaries. However, in business, cost cutting is critical to development and survival. Churches, in turn, must be able to control expenses while retaining finances for future goals. 
"I think implementing best business practices in our churches today can help us serve the greatest number of people in the most helpful ways" – Justin Lathrop
Profit-seeking firms recognize that people are one of their most valuable assets, and they must motivate them to ensure the company's success and growth. In terms of Ministry management, churches are no different. Your ministry, for example, needs a professional bookkeeper or administrator to guarantee that invoices and workers are paid on schedule. This frees up the time of the church leadership, allowing them to focus on ministering and preaching the word of God.
What can churches outsource?
Your ministry can outsource a variety of duties for a fraction of the cost of hiring in-house employees. This enables the church to devote resources and attention to other parts of the ministry.
Managing your ministry like a business through virtual outsourcing involves identifying areas of Church operations that may be outsourced to virtual teams.
A virtual team can help your ministry with the following tasks:
Accounting
Keeping financial records is a major responsibility. Churches are frequently supported by congregational donations, thus accountability is essential. 
If you are not skilled in bookkeeping, it is best to delegate the task to someone who is. Employing a full-time in-house professional for critical responsibilities like accounting may be costly, especially for non-profits like churches.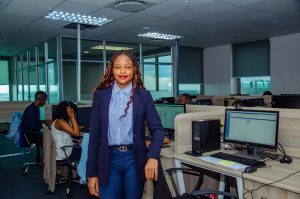 Administrative Support
Platforms like as Zoom and Ring Central, thanks to technological advancements, enable virtual team members to effortlessly join with your existing team. These tools also make it simple to manage your virtual crew.
Many chores may be delegated to your virtual assistant, including: scheduling meetings, answering phone calls, purchasing, booking flights, transcribing sermons, and preparing presentations.
Digital Marketing
Throughout the year, several churches conduct conferences and outreach events, creating a need to raise awareness and reach out to more individuals. However, many individuals now look for information online, and what better way to reach them than through digital marketing? 
Graphic Design
Graphic designers breathe new life into your message by articulating and visualizing your ideas. Churches can profit from world-class graphic design work through outsourcing.
Here is a list of design tasks that churches can outsource:

PowerPoint Slides 

Social Media Graphics 

Bulletins 

Event Collateral 

Newsletters 

Flyers 

Postcards 

Stationery 

Invitation Cards 

Banners 

Logos 

Signs



Virtual Outsourcing for Churches
It is critical for a Ministry to work on spreading the message and expanding its reach. We Support Ministries assists you in spreading the word and gaining traction on the issues that are important to you. Contact us today and let us assist you.