The highest-value customer to any business is the repeat customer. But for nonprofits, repeat donors aren't just valuable, they're essential to an organization's survival. Your mission and core beliefs alone won't be enough to rally more sponsors and build stronger advocacy.
Content plays a central role in retaining existing donors and growing a nonprofit's primary revenue stream. Given the unique economic factors at play, it helps to look at nonprofit content marketing examples from organizations with a proven ability for engaging current and prospective donors through a multi-faceted approach to storytelling and donor activation.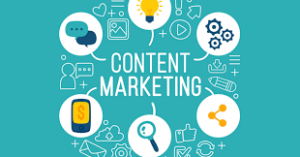 "Content marketing" is an umbrella term that encompasses all written information you put into the world in an effort to educate your stakeholders and activate them in service of your mission. This content includes social media, blogs, emails, videos, case studies, white papers, and so much more. These tactics are crucial to the success of the modern nonprofit. In fact, it was found that almost all — 92% — of nonprofits use content marketing in some way. However, only about a quarter of those organizations said they had a documented content strategy or felt like they used content marketing effectively.
A good content marketing strategy can help your organization increase general awareness, appear closer to the top of search results, and ultimately help you attract more donors, volunteers, and other supporters. An excellent content marketing strategy will take awareness to the next level, ensuring the people you come in contact with can engage with your organization on a deeper level and are driven to take action that will help you achieve your mission.
Nonprofits are in a great position to leverage content to motivate people to support their cause: They possess a unique mission that people can relate to and value statements that support the cause. More importantly, they have real stories that people care about.
Content Marketing
Don't simply leave content marketing to marketers. The entire organization plays a significant role; their experience and their insights are valuable in shaping the content marketing strategy.
Define your purpose or mission. Understanding why you are creating content in the first place makes it easier to stay on track with your content efforts. It enables you to focus on what's essential in creating your content. Don't create content for content's sake. Every piece of content you put out there should support your goal.
Research benchmarks, and define your KPIs. This allows you to know when you're successful with your efforts.
Define your buyer personas. Who are your ideal donors? Who are your ideal volunteers? Having buyer personas allows you to understand what goes on in your audiences' mind, and it ultimately makes every marketing and sales efforts more cost-effective.
Think about this:
By creating and distributing shareable, valuable content through multiple channels, you can engage target audiences, accumulate website traffic, and build relationships that compel people to take action. All this, in turn, can help your organization increase its reach and boost fundraising efforts.
What platforms work?
WEBSITES
A website is a reflection of your organization and what you stand for. Websites play a key role in promoting your organization and cause beyond peer-to-peer referrals. Non-profit websites are perfect tools for social sharing and brand discovery–allowing your non-profit access to potential advocates and volunteers. Build a case for on-going, monthly donations.
Your website…
Explains your mission and programs to potential supporters
Offers more information to your community about upcoming events and fundraising campaigns
Solicits donations and recruits, peer-to-peer fundraisers
Refers people to your social media profiles and generates followers
Portrays your organization as a change-maker in the space to journalists and corporate social responsibility programs
Email acquisition is key to growing your number of prospective donors (leads). There should be a distinct area on your homepage that captures emails. You want to maintain a conversation with anyone who lands on your site, so encourage visitors to subscribe to your email updates, newsletters, or blog.
BLOG
The most significant benefit of maintaining a nonprofit blog is that it drives more traffic to your website and helps Google understands how to rank and categorize your organization, which allows potential supporters and donors to find your site more easily in internet searches.
A stale blog with outdated info can directly affect your organization's number of supporters. Not only will new content help search engines find your website, but frequent, valuable, and informative blog updates can attract supporters back to your site and landing pages on a regular basis, build deeper connections with supporters and compel them to take further action on behalf of your mission, such as making a donation. Keep your content updated and add a valid call to action.
NEWSLETTERS
Send a regular newsletter: As your mainstay communication channel, your newsletter can be a valuable vehicle for growth that draws people back to your website and attracts potential donors or fundraisers throughout the year.
Here are some tips to make your newsletter more effective:
Determine its frequency (and stick to it)– Once you decide how often you'll send your newsletter, stick to your schedule. Supporters will notice if they don't receive an expected delivery.
Include social share buttons– Let people know how else they can get involved by clearly linking your social media accounts, blog, and website.
Send a personalized email after sign-up– Rather than sending the typical auto-email, start off on the right foot by sending a personalized email after they sign up. This will immediately set you apart from other organizations.
Keep the newsletter it's own– During major campaigns, remember to keep your newsletter schedule consistent, and tease out your campaign within the newsletter. Fight the urge to turn the whole thing into a direct campaign appeal.
A strong relationship involves two-way communication. Engage followers on social channels by replying and responding to their messages. When used strategically, content marketing can be a powerful tool for your organization. It helps boost your communications, move people with your story, and inspire them to take action. Your great cause should not go unnoticed.